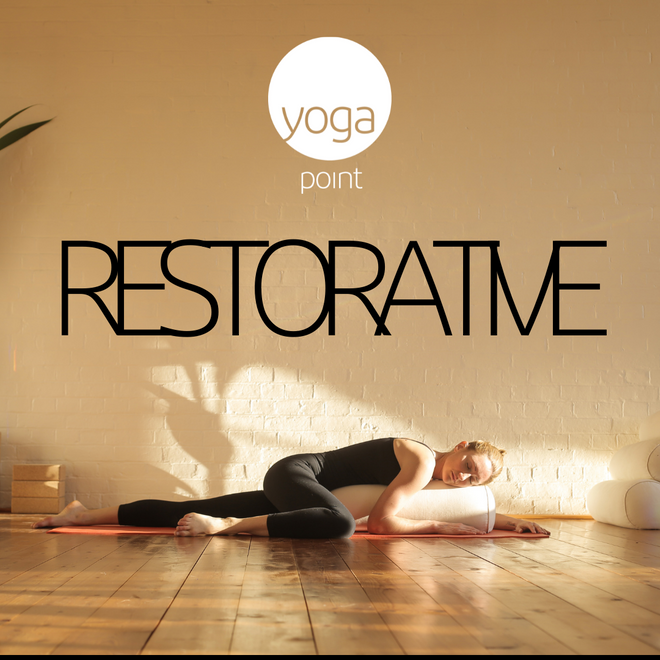 Restorative - Yoga - Goran- 19 april
Video
Facility/Studio
Yogapoint Online
Availability after purchase
48 hours
Price
4.90 €
Single ticket
14.00 €
Proefles (1+1 gratis)
14.00 €
Losse les
90.00 €
Rittenkaart 8 lessen
27.90 €

/ month

Online only: Video on demand en alle online live lessen
29.90 €

/ month

Light; 4 lessen per maand
44.00 €

/ month

Steady; 8 lessen per maand
54.00 €

/ month

Intensive; 12 lessen per maand
67.00 €

/ month

All in: alles onbeperkt
About the class
Restorative yoga richt zich voornamelijk op het leren loslaten van spanning, optimaal gebruik maken van ademhaling, het ontwikkelen van lichamelijke en geestelijke bewustzijn en persoonlijke coping strategieën.
Het herstelt de balans tussen lichaam en geest.
De practice helpt in het verbeteren van levenskwaliteit bij blessures, chronische ziekte of pijn en mentale belasting (zoals stress of burn out)
Deze therapeutische yoga vorm gebruikt meerdere accessoires zoals bolsters, kussens, blokken en muziek om lichaam en geest maximaal te ondersteunen in het ontladen.
Deze zachte benadering is ook geschikt tijdens de zwangerschap en voor iedereen die op zoek is naar diepe fysieke en geestelijke ontspanning en het vergroten van aandacht en bewustzijn.
About the trainer/teacher
Alle online video's van de locatie Nijmegen.